The Resort Closed rule function is designed to block or prevent bookings during resort closures.
The Resort Closed feature enables you to prevent bookings during a specific date or range of dates. The most common use of this rule is for Seasonal Parks to define closed dates so no bookings are able to be made when the park is closed.
Navigate to Rules
Using the primary navigation button, click on Rules
On the Rules page, click on the Functions tab
Click on Resort Closed
Adding a New Variation
A variation is a rule. Click the New Variation button to open a blank cancellation rule form.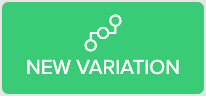 Variation Name
The variation name is used to identify the rule in the rules list after saving. This field is not customer facing.
Active Dates
The activate dates represent the stay dates to which the rule applies. At least one date group is required. Click in the active dates field and choose an active date group from the list to add a date group. Learn more about Date Groups.
Site Types
A site type must be selected. Click in the site type field and select an active type from the list to add to the rule.
---
Q: I do have a seasonal park, but still have extended stay seasonal and/or monthly guests. How can I prevent daily bookings when closed while still enabling long-term functionality (billing, meter reading, etc.)?
If your extended stay sites are defined in a Site Type, that Site Type can be omitted from this setup.
To further control the bookings for the extended stay sites, the recommendation would be to also use the Cannot be reserved online feature just for your extended stay Site Types using a Date Group of "2023 Off Season" to disable that date range from accepting online bookings.
Q: Can this feature be used to quickly disable new bookings during a special event or emergency?
This feature will prevent all new bookings (on the Consumer Site and Admin Site). You may consider using the Cannot be reserved online feature to halt new online bookings so you can focus on managing the Admin Site internally.