Pets: Setup
Learn how to manage occupancy for pets permitted to be on a reservation.
These rules specify the maximum number of pets per site type.
Navigate to Rules
Using the primary navigation button, click on Rules
On the Rules page, click on the Occupancy tab
Click on Pets

From this page, you will see what rules you currently have in place for your park.
An active rule for each site type is required in order to make a reservation with a pet included on the reservation.
How to add a New Variation
A variation is a rule. Click the New Variation button to open a blank Pets rule form.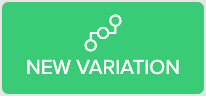 Pets Rule Form
Variation Name
The variation name is used to identify the rule in the pets rule list after saving. This field is not customer facing.
Site Types
The site type field specifies to which site type this rule applies. Click in the site type field and select an active type from the list to add to the rule.
Maximum Pets Allowed
This value specified the maximum number of pets allowed per reservation for the specified site type.
A Pet occupancy rule is required in order to make a reservation on a pet friendly site.
---
Want to learn more about Pets in Campspot? Check out the links below: