Learn how to apply an automatic charge to a reservation with a Pet.
Pet Fee rules add fees based on the number of pets on the reservation.
Follow the steps below to learn where to locate this rule setup and how to create a new variation of the rule.
Navigate to Rules
Using the primary navigation button, click on Rules
On the Rules page, click on the Pricing tab
Click on Pet Fees
How to add a New Variation
A variation is a rule. Click the New Variation button to open a blank pet fee rule form.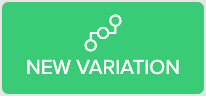 Pet Fee Rule Form
Variation Name
The variation name is used to identify the rule in the pet fee rules list after saving and identify the fee on the invoice. This field is customer facing.
Active Dates
The active dates represent the stay dates the rate change of the rule will affect. At least one date group is required. Click in the active dates field and choose an active date group from the list to add a date group.
Site Types
The site type field specifies to which site type this rule applies. Click in the site type field and select an active type from the list to add to the rule.
Pet Fee Amount
This value specifies the dollar amount to be applied per the configured duration.
Applies _ for reservations...
The applies to options are defined as follows:
for each pet - the pet fee amount applies to each pet.
once- the pet fee amount applies once.
and the duration options are defined as follows:
daily in the eligible period - the pet fee amount applies daily for a specified number of days.
daily - the pet fee amount applies to every day of the reservation.
Eligible Period/ Days
If the daily in the eligible period options is selected, the number of eligible days must be entered and the specific days of the week must be selected. If no days of the week are selected the rule will not apply.
Financial Account
This rule requires the financial account for cash and accrual to be configured in order to save. An active financial account can be selected by clicking in the field and selecting one from the list.