Learn how to use the Flexible Lock Site feature to increase your site revenues.
New to Flexible Lock Site? Check out this article as well:
Take charge of your booking process by offering guests the ability to lock specific sites during their reservation. Campspot's Flexible Lock Site function empowers guests to choose their desired site, whether booking online or through your Front Desk.
Campspot's Flexible Lock Site functionality allows you to tailor Lock Site fees according to your park's unique strategy. You can create multiple rules to align precisely with your goals. Customize your Flexible Lock Site rules based on:
Seasonality
Site Types
Booking Window
Stay Duration
Learn how to implement this rule below.
Adding a Locked Site Variation
1. Navigate to Rules > Pricing
2. Click on Flexible Lock Site Function
3. Click the New Variation button opens a blank lock site rule form.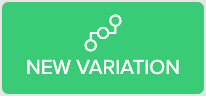 4. Complete the form and click Save.
Lock Site Function Rule Form
Rule Name
The variation name is used to identify the rule in the rules list after saving. This field is not customer facing. It may be helpful to make reference to what is being locked within the rule to easily identify the rule from other later.
Active Date Groups
Use a Date Group to define date ranges the rule should apply.
Site Types
A site type must be selected but cannot include both within the same rule. Click in the site type field and select an active type from the list to add to the rule.
Reservation Criteria & Fee Amount
If reservation stay length is
Define the length of stay the rule will apply. This can be set to:
- Any Length of stay
- Less than, Greater than, or equal to a set number of nights
- Between a set range of nights
And is booked
Define the booking window during which the rule will take effect.
Site can be locked for
Specify the amount to be charged per reservation for locking the selected site.
Financial Account
To save the rule, ensure that the financial account is configured. Select an active financial account from the drop-down list.