Learn how to use the Booking in Advance Limits function to manage when to accept new reservations.
What is the purpose of this function?
The Booking in Advance Limits function gives you control of when to accept new reservations on your Admin Site and Consumer Site. Some examples would include:
1. Planning when to open inventory for next year's bookings.
Plan when to open your calendar for the next year. Using this function you can set limits on when to make inventory available in a rolling calendar.
2. Controlling how many days prior to arrival a new booking can be made.
Control when to stop accepting last minute bookings. For example, if you want to plan housekeeping for lodging arrivals, use this function to decide when to prevent bookings days or even hours in advance.
Please note: This rule is not based on a specific Date Group or date range. Once created, this will apply to future reservations. Existing reservations will not be impacted.
Navigate to Rules
Using the primary navigation button, click on Rules
On the Rules page, click on the Functions tab
Click on Booking in Advance Limits
Adding a New Variation
A variation is a rule. Click the New Variation button to open a blank cancellation rule form.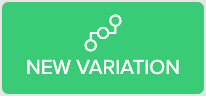 Booking in Advance Limit Rule Form
Variation Name
The variation name is used to identify the rule in the rules list after saving. This field is not customer facing.
Site Types/ Add-on Types
A site type or an add-on type must be selected but cannot include both within the same rule. Click in the site type or add-on type field and select an active type from the list to add to the rule.
Admin Site & Consumer Site
This part of the function enables you to define if there is a different rule in place for booking through your Admin Site or the Consumer Site. Maybe you want more flexibility at the front desk than a guest online.
These sections configure:
Prevent bookings more than _____ [days or hours] in advance

What is the maximum and minimum number of days to allow a booking based on the day of the booking.

If I am looking to book a stay for April of next year, and today is April 7, I would only be able to book next April if the more than field is 365 days or more.

If today is April 5 and I want to book a last minute trip to check in April 7, the fewer than field would have to be 1 day or less.

Prevent bookings fewer than _____ [days or hours] in advance
Apply this rule to the reservation start date only
Check this box if you want to control all days within the stay (arrival to departure) or just the arrival date.
Rules Violation Message
This produces a custom message displayed on the admin site only when a reservation search is in violation of the rule.
If a guest is attempting to make a reservation online, the days will not be available to select.
---
Q: Will this function also control bookings on Marketplace?
Yes, the rules put in place for the Consumer Site will also apply to Marketplace.
Q: I want to offer a 12 month rolling calendar, meaning I want a guest to be able to book
all of

next May, this May regardless of the date being booked - is that possible?

This function uses Days and Hours to define the limitation periods. A period of 365 days would be 365 days from the date of booking.

For example, if my rule were set to "Prevent bookings more than 365 days in advance" and today were May 15 - a guest would only be able to create a reservation with stay dates up to May 15 of next year. A booking for Memorial Day would not be available yet.